National Siblings Day: Running a Brother & Sister Business Two Years In
April 10, 2019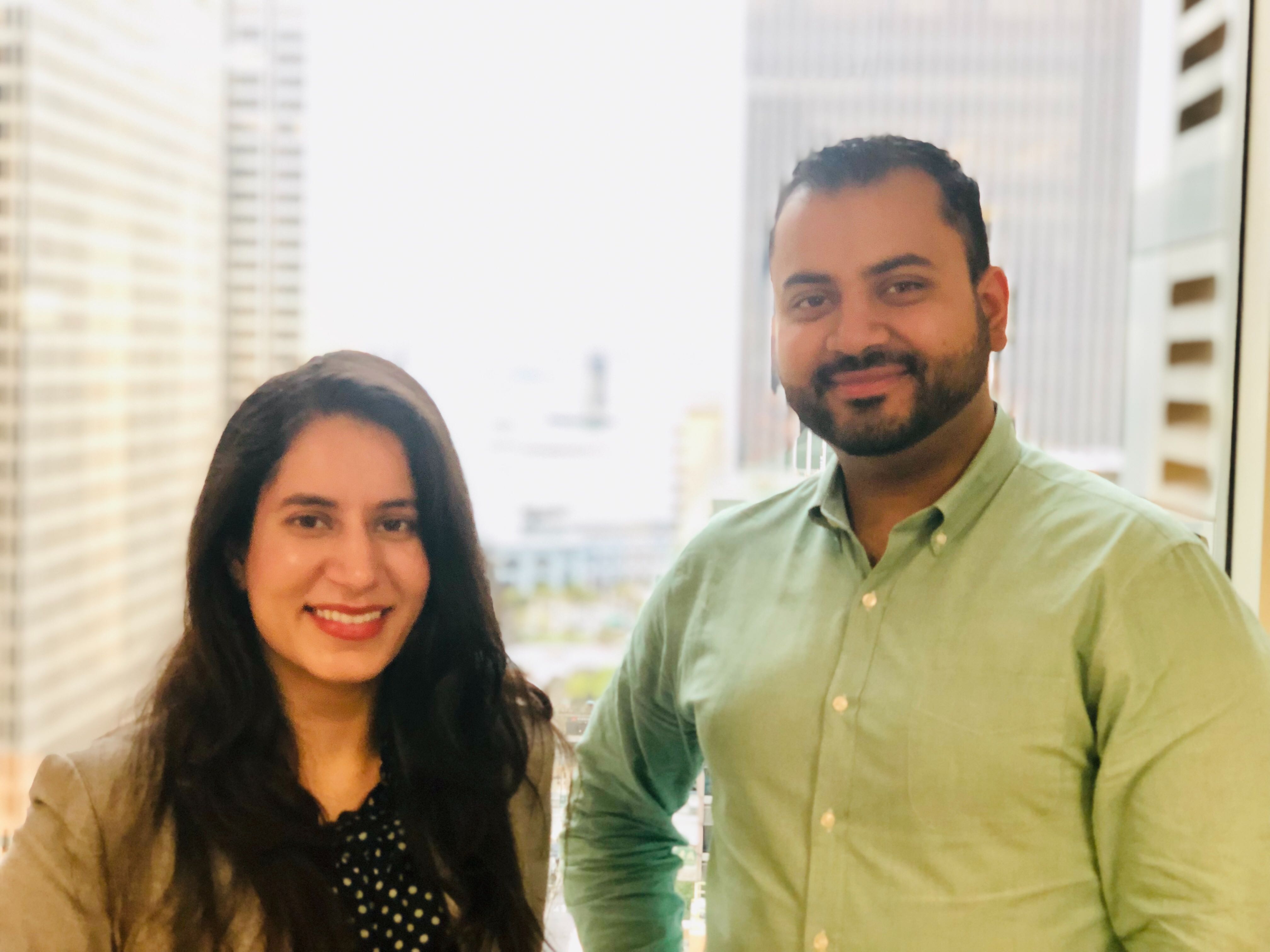 Starting a business always has its ups and downs, but forming one with a sibling is on a whole other level. Dosis CEO Shiv and COO Divya Chhabra co-founded the company together two years ago, and have learned various life lessons on how to thrive in business while maintaining a good personal relationship.
To celebrate National Siblings Day, they're sharing their thoughts and experiences on what led them to work together and what it's like being sibling co-founders on a day-to-day basis.
Founding Dosis
Since they were kids, Shiv and Divya have always made a great team. They have complementary skills that caused them to want to start a company together one day.
Divya entered the healthcare space as an entrepreneur in 2017 after receiving her B.S. in Biological Engineering from MIT and serving as Product Manager at athenahealth for several years. Shiv, on the other hand, was already pursuing his own entrepreneurial endeavor as president of a pressure pump manufacturer after receiving his B.S. in Chemical Engineering from Columbia.
Both Shiv and Divya wanted to form a company that really affected the lives of millions of people. Divya's experience in the healthcare industry and Shiv's entrepreneurial experience made this a great gateway to form Dosis and make their vision come to life.
Business Views
Outside of sharing a last name, Divya and Shiv have a lot in common, particularly with regards to their business views. Both believe employers should care deeply about employees and culture, while still promoting a high standard of work.
However, it's their difference in business interests that really make them a complementary pair. Shiv leans toward finances and sales, while Divya is more interested in product and operations. Although their work still overlaps in certain areas, they can focus on their own job and trust each other's knowledge, making them a tremendously well-suited co-founder team.
Keeping Business Separate From Family
Bringing work home is a common issue for any professional, but that is amplified when it comes to sibling co-founders. Divya and Shiv try to keep business as separate as possible from their personal relationship, down to using Slack to discuss work matters and text to talk about non-work related things.
Keeping work out of family affairs is a big part of this as well. Work isn't allowed to come home with Shiv and Divya for the holidays. They ensure disagreements are resolved quickly amongst themselves, and other members of the family are left out of it. Conflicts are resolved by being frank and honest with each other, always remembering that they have each other's best interests at heart, and that they're always on the same side because they both want success for the business and each other.
That being said, no matter how hard one may try, work can get personal. Disagreements are bound to happen and it can be difficult to not let it affect personal relationships. Remembering to not bring family members into the affair is another obstacle as well. Typical end-of-day conversations with family can unintentionally make business matters personal, so finding other ways to de-stress and quickly resolve disagreements are crucial.
The Perks of a Sibling-Run Business
Being siblings, Shiv and Divya have unconditional trust in one another's intentions, truly taking off some of the burdens of running a business. Trust is one of the most important things to have when starting a company, and it's a big relief for Shiv and Divya that they don't have to worry about each other's honesty and integrity.
Since they've grown up with each other, niceties are also thrown out the window. They can be as frank with one another as they like, allowing business matters to move much faster. Decisions are quickly made, with all opinions on the table and little left unsaid.
Another component that helps speed up business decisions is that Shiv and Divya know each other extremely well, including their strengths and weaknesses. Work is divided up to cater to each other's strengths so the best quality of work is produced.
Growing Dosis
While Shiv and Divya have the occasional business disagreement, they know that they're always there for each other and are focusing on Dosis' growth. With their company, they're truly fulfilling their childhood dream of truly impacting people's lives for the better.
Chronic drug dosing is fundamentally difficult for humans to do well, and Dosis is here to help perfect the process. All patients are uniquely responsive to a drug, and this responsiveness is determined by any number of factors that can change over time. Meanwhile, therapeutic target ranges tend to be narrow and difficult to hit, making it difficult to find the optimal dose of a drug to give patients. When patients are on specific drugs for months and years, this can lead to poor outcomes for the patients, greater likelihood of complications, and unnecessarily high costs.
With Shiv's entrepreneurial background and Divya's healthcare expertise, Dosis is scaling rapidly. It recently surpassed 5,000 patients on its platform at more than 50 clinics nationwide and is continuing to spread its footprint. Divya and Shiv are achieving their goal of truly making a difference in people's lives and are excited to see what the future holds.
Recent News
Analyzing the Healthcare Industry's Approach to Innovative Technology
Dosis Personalized and Digital Medicine Consumer Report
Why Dialysis Care is Moving In-Home
Why Kidney Care Will Finally Get the Innovation and Attention It Deserves in 2019